Jukebox Times is today featuring a spellbinding album titled "Don't Fox With Me" by artist Orange Dolla Fox. The album comprises of distinct 15 Reggaeton, Afropop, and Dancehall tracks.
The track 'Nuestra Noche' is peppy and gives us an enthralling vibe, whereas 'Mash Up' is funky and wonderful. The track 'Energy' is exquisite with stunning beats and  'Tu Tiburon' is quite riveting! Other notable tracks in the album are Africa, Verde and Zero Competition. And there are many more masterfully crafted tracks like this in the album.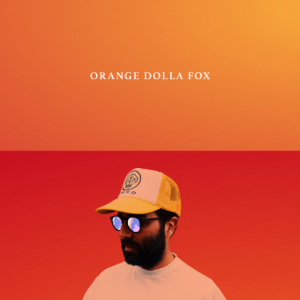 It rarely happens that an album of this caliber is being released with such a vast pool of International Artists. And add to that all of them bringing their unique sounds and music together! This is definitely a treat for music lovers.
About the Album: This is Orange Dolla Fox's first album and it brings together 15 Reggaeton, Afropop, and Dancehall tracks. The entire album was recorded remotely during 2020. The album also brings together 20 artists of different nationalities!
About the Artist: Orange Dolla Fox is 38 years old and have been composing and producing for artists for over 15 years. He also ghostwrites for Dancehall and Afropop producers on several labels.
This work allowed me to meet many artists around the world who, too, have "ghostwriten" for the same artists. I wanted to make an album with all these people who work in the shadows.

– Orange Dolla Fox.