Eric Walden has spent the last decade working as an accomplished marketing executive across multiple industries, including music, entertainment, and enterprise. He has helped countless brands scale their digital and social media presence through his work. His efforts have led to record-breaking sales and cost-saving milestones via unique SEO, PPC, and influencer marketing approaches. In addition, Walden credits his creative background for consistently creating out-of-the-box strategies that help artists and brands achieve impactful results.
A lifelong interest in music led to Walden creating By The Barricade, a website dedicated to discovering emerging and established artists across multiple genres, including rock, metal, punk, and indie. The site also includes e-learning content from industry experts and leaders in the music realm. Walden's vision is to empower and educate future industry and upcoming musicians alike.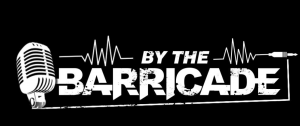 Walden is also the founder of Awfully Good Records, which released music from artists such as Firing All Cylinders, Filmspeed, and others. Walden's past and continued work with brands and e-commerce clients always include an all-inclusive approach, which takes each project from inception to completion. His efforts are in-line with the latest digital trends & best practices. When Walden isn't leading his fully remote marketing team and building winning strategies for clients, he spends time volunteering as an event planner, executing campaigns for multiple child activist groups.