Jukebox Times is today featuring artist Teran North's new album. It is titled STLL-SNNY and is a riveting musical extravaganza. The album comprises of tracks titled Swim, Redlight, One Day and many more splendid songs. Swim starts with a sublime intro that cajoles us right away into this album. With a dreamy soundscape vibe and ethereal vocals, the song sets the tone for the album. Whereas, Redlight is surreal with an upbeat vibe and intriguing wordplay. The arrangement is distinct with its lyricism being the main asset. The cascading tones utilized in Sunny are breathtaking. The powerful blend of guitars along with raw and evocative vocals by Teran North captivates us. The artist seems to embark on a journey of creatively utilized transitions and scintillating experimentation in the track Gold. What really stood out in the track is the heavy bass laden tones with marvelous harmonies and synth sounds.
Overall, Teran North has impressed us with his astonishing album. The sound, the vocals, the instrumentation and each and every element is creatively produced so as drench the listener in a vivid and poignant musical masterpiece. And therefore, Jukebox Times highly recommends this album.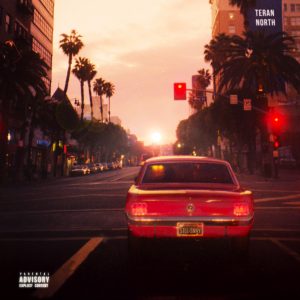 About the artist: Algerian born Egyptian based, producer, lyricist, and singer, releases debut independent album, emerging genres to create a unique sound, the 23 year old says this is only the beginning to something big!
Stream the album here: distrokid.com/hyperfollow/terannorth/stll-snny
Follow the artist on his official social media: