Jukebox Times is today featuring an exclusive book by author Paz Ellis. It is titled "Just Finn" and is part one of the multi-series book by the author.
About the book: Meet Finnegan MacManus, or just "Finn" as he prefers to be called. His life began when he was 18 years old. He was born eighteen years earlier, but had never truly lived. Since birth he had been different and his parents were indifferent toward him. His mother never bonded with her infant son. He never cried or smiled. As he got older he would scream and throw his arms around when something did not go his way. And nothing ever went his way. The world was a series of confusing sounds, uncomfortable situations, unbearable textures and complete chaos. His father could barely stand the sight of his son and as a young boy he was sent to hospitals and group homes for the mentally disabled. He spent his childhood between strangers and a house of strangers.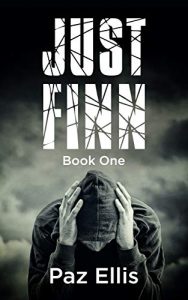 In the midst of a panic attack Finn runs into a diner where he will meet a man that will change his life forever. Finn had gone from institutions and his dysfunctional family home to a homeless shelter, but that would soon be his past as he begins to build a life, step by step, one day at a time. He learns that he is not mentally disabled and fights for a 'normal' life. While he cannot change who he is, he finds people that are willing to make his world easier as he slowly adapts to the world around him. He learns that he is autistic but quite gifted. Finn's life is rapidly changing and his talents are intriguing to intelligence agencies that begin to seek him out. But Finn resists pressure and opts to stick with choices that make him comfortable and he continues to surround himself with people that care for him and have given him a chance at a real life.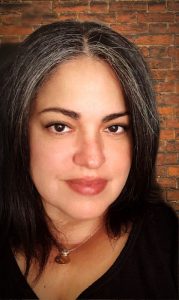 About the author: Paz Ellis has been writing since childhood. She began her journey as a writer with poetry and short stories. She grew up in a household of voracious readers. Her father used to write Cuban folk songs, and one of her uncles is a poet. Like her older sister, she kept journals. When she was about twelve years old, her mother gave her a wonderful gift—her first hardcover book. It was a beautiful copy of Little Women. She looked at it and realized that her name would be on a book cover one day. However, her first book was a product of grief. She wrote a memoir, Plantains and the Seven Plagues, several months after her mother passed away, and has not stopped writing since that day. Her recent books are a series… Just Finn Book One and More than Just Finn: Just Finn Book two, inspired by her brother with Asperger's Syndrome. Paz was born and raised in New Jersey, and recently returned to the Northeast after living in Florida, North Carolina, and Oklahoma. She has two young adult sons. In addition to being an author, Paz is also a voice talent, editor, photographer, history buff, and an avid reader.
Just Finn – Book One is now available on Amazon!