Just a few weeks before their Victory Life tour begins, Dominique has given the world a brand new song. Late Thursday night, the worship leader dropped a new song called: "I Adore You." The song was written by her husband Marcus Gill, and features the dynamic production work of producer Monte Smith of Los Angeles, California.
Coinciding with the new music, the worship leader plans to share this song during live worship events and will encourage other worship teams to share this song during their Sunday morning worship services as well.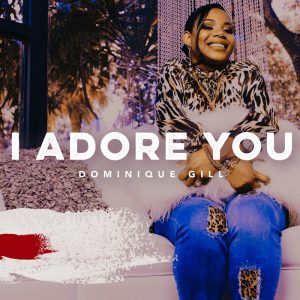 "I Adore You" promises to reimagine the goodness of the lord and why it is that we love God and honor Him with our lives. "I Adore You, is for worship, easy listening and of course one's personal time of connection and celebration," according to a press release, and is inspired by music from global worship leaders.
This original song will be the theme song for this year's "Victory Life Tour," with Marcus Gill International. The single is available for download and streaming wherever music is sold online.
Gillmusicgroup.com