Jukebox Times is today sharing an exclusive piece of news about Far From Your Sun. The project which comprises of various artists has announced their second album which will be titled "The Origin of Suffering."
Their debut album "In The Beginning… Was the Emotion" was a real stunner! The title track is designed to create a mind boggling awe, whereas "Annabel Lee" invigorates and dazes the listener. "The Eightfold Path" is intriguing where the authenticity of all the artists is quite visible in the music. "On the Path – Of the Hanged Men" sounds truly amazing. The vocals and the arrangement is intrepid and extremely powerful. The spoken poetry vibe is enthralling too!
Overall, the group provides an indelible experience in "In The Beginning… Was the Emotion."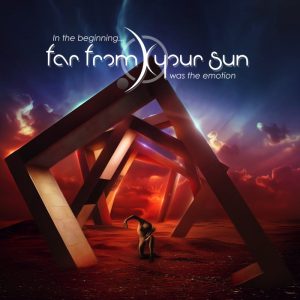 Far From Your Sun are a dynamic group and showcases brilliantly paced sound structures. The zestful melodic moments are riveting!
With a super successful debut album all eyes (or shall we say ears?) are on their second album. Fans are desperately awaiting their second album which according to our sources would be released in 2022!
Keep an eye on this space for updates about future releases from the group.
"In The Beginning… Was the Emotion"  is currently streaming on Spotify.
About the project: Far From Your Sun (FFYS) is a project combining rock music compositions with the work of talented artists, famous or not, who come from the worlds of photography, painting, poetry… Borrowing from romanticism and poetry, which can be sometimes dark or troubling, each piece is the illustration of an experience, a moment in time, where both humans and nature are the main protagonists.