While there is no shortage of songs that can be classified as "ear worms," it has been some time since I heard one as tasteful and soulful as Michelle Ward's debut single, "Dolly Daydreaming." From the instrumentation to the vocal delivery to the polished production, the song is damn near perfect.
The song opens with an atmospheric chant and beat that grows louder and louder. For me it conjures up a very distinct scene of an elevator that is slowly making its way to my floor. Once it arrives and the door opens, I am sucked into the sonic world that is this song. The track starts with the chorus which has firmly set its roots in my mind. There is something very alluring about it. The melody, beat and vocals all make it very pleasing. It is in the verses that we get a better sense of Michelle's vocal ability. Her tone is very warm and soulful.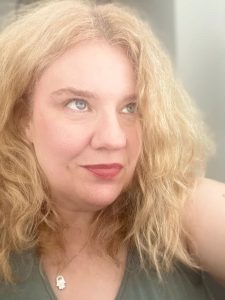 The song is moody without being oppressive. Michelle has created a very distinct sound for herself, which is no small thing. My only complaint is that there isn't more music to listen to right now. However, "Dolly Daydreaming" is so layered and expertly crafted, that it will keep my attention for a long time to come.
Follow Michelle Ward on Instagram to get to know her some more:
https://www.instagram.com/luckybitches
Stream the track here: