Rap/Hip-Hop writer/rapper/singer John 'J-Killa' Jenkins has released his new Collab titled "My Special Someone" which is available on all digital platforms on his newly released 20 track album '7eVen'!
In "My Special Someone (Remix)" J-Killa beautifully illustrates the creative process and delivers his romantic emotions through his music. The vocals are minimal and nice – listeners can almost see the words floating around in the air, rearranging themselves until they make sense. The quality of the recording is noticeable, too, as it sounds professional, both in vision and style.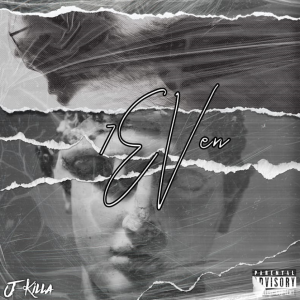 "My Special Someone (Remix)" will keep every R&B and Hip-Hop music lover feeling very excited and you can't afford to miss it. The track has simple effective melodies and will surely get more hype as it goes along. The smooth patterns are so catchy from the delivery, the beat and everything about it just makes it an incredible song.
J-Killa, along with his co-artists Young Grottie and Ppilimtec display that they are open and not afraid to show emotion for that special someone in their lives.
With a unique style, J-Killa's credibility is based on his ability to be genuine. Throughout the course of his musical career, he has won over the hearts of music lovers from all walks of life. His sound is notable for a lyrical depth and narrative that's refreshingly substantive for his style of music. What's even more noticeable is how he tackles and merges the Rap/Hip-Hop & R&B genre throughout his catalog!
As J-Killa continues his journey to create a stunning selection of powerful songs, stay tuned for the next chapter of his musical story.
You can check out the "My Special Someone Remix" down below.
Apple Music:
Socials: