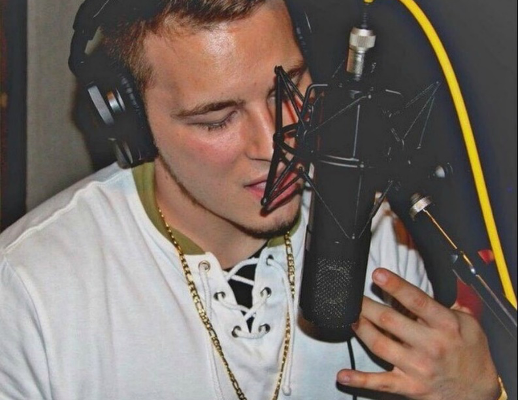 Jukebox Times is today reviewing the wonderful single by artist 423kidk. The single is titled "Southern Stunna." The intro starts with metallic progressive beat notes. And then the powerful voice of 423kidk takes over! The melodious tones provide an enthralling vibe! The incredible lyrics and melodic progression provide exceptional sound vista too.
The sudden change of mood in between is ethereal where the electronic overtones reverberate for a long time! The beats are hypnotic and merge pretty well with the alluring vocals of 423kidk. It is definitely going to be a fan favorite track.
423kidk's songs are already becoming an audience favorite and the fans are desperately awaiting new releases from the super talented artist. As the artist definitely coax us into an exhilarating journey through his musical work.
About 423kidk:
The super talented artist 423kidk showcases true versatility and sheer passion through his musical work. Kid K was born in Germany while his mom was stationed overseas. Eventually, Kid K moved to Chattanooga, TN, where he would grow his love for hip hop and music.
Kid K is dedicated to giving people hope through his music, inspiring others, and spreading the love around the world. By continuing to work on his craft daily and releasing consistent content, Kid K has built a loyal fan base and following. Looking into the future, Kid K is ready to maximize any opportunity with a resume that includes working alongside hip hop veterans like Yung Gravy and Bklu Rollxn.
Kid K started freestyling in high school and developed his skills as an artist. He recorded his first track Junior year and it felt like a natural fit. Unfortunately, the tragic death of Kid K's mother occurred suddenly. This heartbreaking loss caused him to realize that life is too short and motivated him to chase his dreams.
Check out the official social media page of the artist for updates about all future releases:
All Links: https://ffm.bio/bjo3nkg
Spotify:
Apple Music: https://itunes.apple.com/us/artist/423kidk/1297108389
Instagram: https://www.instagram.com/423kidk/
SoundCloud: https://soundcloud.com/423kidk
Facebook: https://www.facebook.com/423kidk
Twitter: https://twitter.com/423kidk