Flame of Life are notable for pioneering the lazer genre. Since the reunion in 2018, the band has released one full-length album. Now, they're coming back.
"Dried Blood" is a classic lazer song. The single continues the concept of previous compositions, such as "Wooden Chains" and "Heat". The bassist Dead Flower wrote the bass part, influenced by the metal band Sepultura. "Dried Blood" sounds heavy and raw. Fazer's dark and aggressive singing spices things up, whereas the dynamic guitar parts sound like some ghost of rock and roll.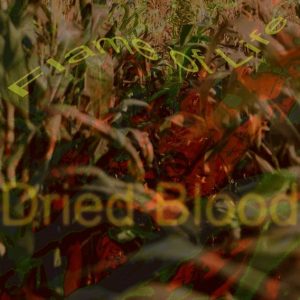 The lyrics are dark. It's all about man versus society and intrapersonal conflicts.
"It's my pain, but it's my armor, too." – Fazer.
The emotional ending of the song is not positive, which is rare for Flame of Life. The reason is that "Dried Blood" is going to be a part of an upcoming album. Flame of Life never leave on a somber note.
The single is currently available on SoundCloud.
Follow Flame of Life on their official social media for updates on future releases: