Brooklyn-based electro-pop singer-songwriter Monica Ginestre, better known by her stage name Monica Lionheart Lionheart, released her new album, Bodega Beat, on May 28, 2021. This album is the follow up to Lionheart's successful Spanish/English album, Indian Summer, released on the Latin Alternative label, Nacional Records, which Pop Matters called "a compelling debut, one worthy of revisiting time and again." As well as Monica's 2nd solo record, Missed Connections. While her first album had a Latin alternative pop feel, listeners received something different with Missed Connections, which featured more upbeat, electronic-pop rock tracks. Produced by Steve Wall (Pearl and the Beard) with Dan Molad (of Lucius) and Ryan Alfred (of Calexico), Missed Connections featured hit singles like Run and Strangers, which Confront Magazine described as a "moody yet dreamy electronic-pop."
After graduating from the Berklee College of Music and New York University on scholarships, Lionheart was the front woman for a number of successful bands before going solo. As the lead singer and principal songwriter of the explosive NYC electro-rock band, Zigmat, Lionheart was praised for her vocal agility by Billboard, who called her "the band's secret weapon." With Lionheart at the helm, Zigmat landed sync licensing deals, including a national commercial starring Gisele Bundchen. The band also toured much of Europe, garnering features on national Spanish radio as well as in Vanity Fair and Blender. Following Zigmat, Lionheart later joined Pacha Massive, a Latin alternative band, on Nacional Records who toured frequently, sharing the stage with artists like Morcheeba, Taio Cruz, Ozomatli, Café Tacvba, Los Amigos Invisibles among many others.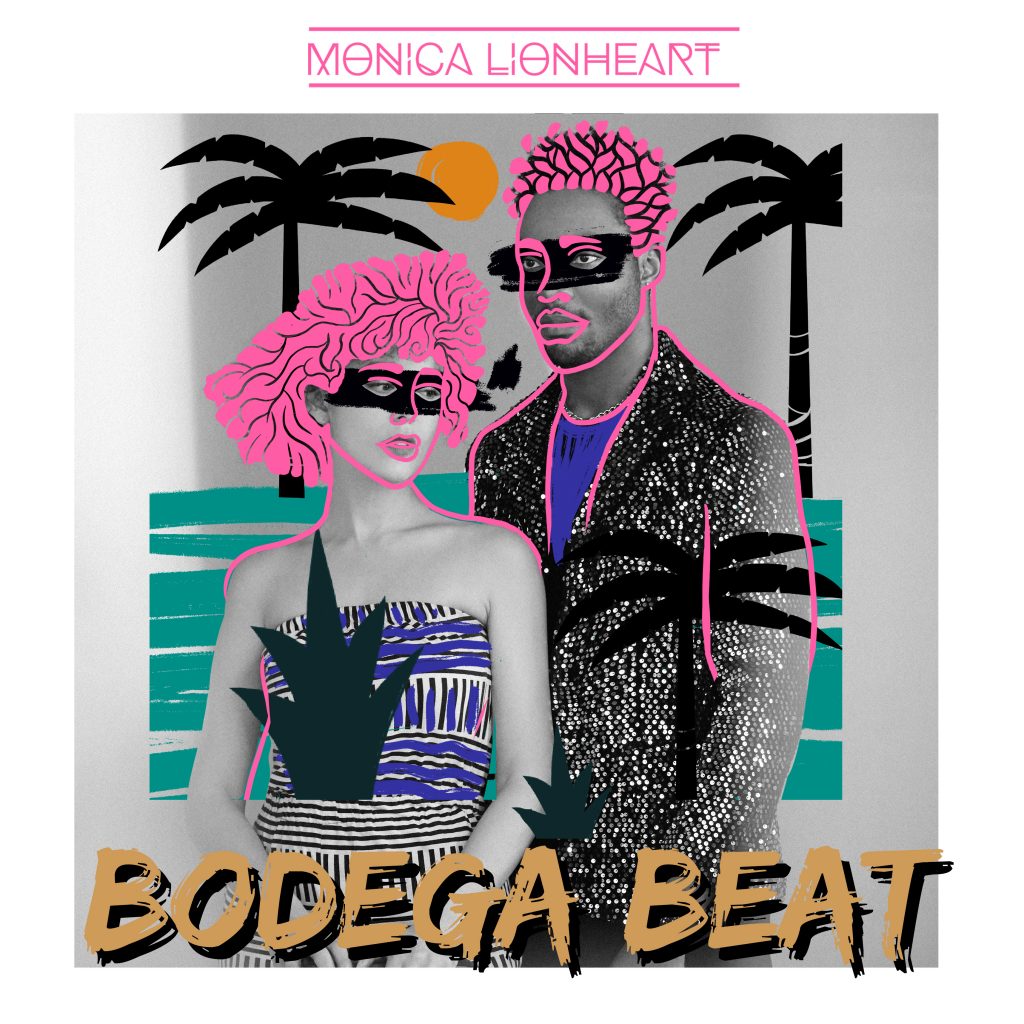 Lionheart continues to receive accolades for her music. Music videos for tracks from her Indian Summer album were added in to MTV and VH1 rotations and received features in Latina Magazine, Remezcla and Billboard Magazine. Bodega Beat is also getting rave reviews, including from Paste Magazine, who says the artist "brings a freshness to the electro-pop genre with her distinctive vocals that are both haunting and enchanting." Be sure to check out Monica Lionheart's new album, Bodedga Beat, is out! Go to YouTube and check out some of her videos or search for Monica Lionheart on Spotify!
FULL ALBUM: BODEGA BEAT – OUT MAY 28 
Recommended if You Like: Bad Bunny, Black Eyed Peas, Shakira 
Subscribe to Monica Lionheart on YouTube & follow Monica Lionheart online: