Jukebox Times is today featuring the latest hit by artist Farro. The latest hit "One" presents us the struggles of being addicted to the lifestyle of drugs, guns and money. Through the music video in neon lights we enter as insiders into the ordinary night of girls, marijuana and whippets exposing the underground world wearing the latest street fashion.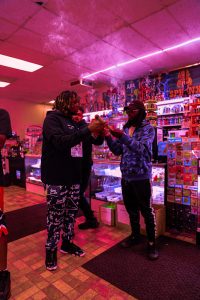 We hear in his voice the battle as he fights his demons away. A battle not easily dealt with as seduction plays around him. Effortlessly, Farro remains dedicated to the performance. True to the influence A lonely stoner finding comfort in the underworld we call entertainment.
The official video is Shot DJ Kage and it has been Directed by Brian H Newman.