Jukebox Times is today featuring artist LangstonHues' latest single. It is titled Big Nights and features Itz Jaleel. We got a special sneak peek into the single and were amazed by the sheer audacity of sounds ingrained in the single. The intro is alluring and throws the net of captivating the listener's mind. The vocals are enrapturing and add to that the subtle tonality that is sprinkled across the tracks. With sublime beats and brilliant structure, Big Nights is a powerful track. LangstonHues does a phenomenal job of bringing a new melodic tone to the single.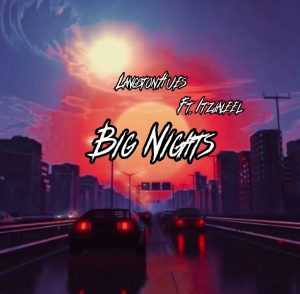 His songs are now streaming on SoundCloud.
In the recent years LangstonHues has released one album, few EPS's and many singles.
For more details visit: www.instagram.com/1langstonhues