Jukebox Times is today reviewing the new album by artist 2psyched. It is titled Dystopia and comprises tracks titled Elixir, Thick Skin, Trolls and many more riveting tracks. With progressive bassline Elixir truly captivates the mind and the heart. The sublime arrangement evokes a peculiar sensation that is definitely alluring. Thick Skin is distinct with stunning melodic tones. It seems 2psyched has consciously extracted deep emotions via a techno filter in this track. Whereas, the title track Dystopia is of an exquisite aesthetic nature. The technoid funk is specifically spread across the entire track!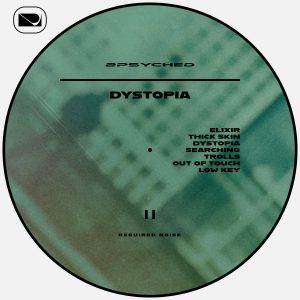 The album ends with the track titled Low key which kind of sums up the entire vibe of the album – exhilarating to be precise! Truly, Dystopia is something unique by the artist when compared to his EP Nimbus and Dream Catcher. It is currently streaming on all major music streaming services.
After his recent release on Sayaw Records, artist
2psyched
has released Dystopia on his self-created label Required Noise.
Stream the album here: ffm.to/2psyched_dystopia
Follow the artist on his official social media for updates about future releases: