Sambrum, an Indian-American artist and influencer originally from the Washington DC. USA metro area has been gaining worldwide traction through his music and his content creation. He performs as a solo act entertainer and also as part of the up-and-coming rap duo UGP aka UnderGround Princes.
Sambrum has become very popular on the app TikTok for his entertaining content, garnering over 300,000 fans worldwide on the platform. As TikTok's "RanKING", Sambrum is well known for posting top 10 rank videos, comedic skits, and his music. His Top 10's series specifically has gained critical acclaim among viewers, being seen by millions of people across the globe. Sambrum's success as a TikTok personality has transferred onto other social media outlets as well and he now boasts more than 500,000 fan following all of his platforms.
With UGP, Sambrum performs as a singer and rapper, alongside producer and fellow artist Rohiit. They have released many tracks, gaining millions of views for their music videos. The duo is of Indian descent, using American and Indian fusion styles of music to create their own unique vibe. Thus, they have been able to make big strides in the music industry internationally fully independently. The duo went on tour in 2019-2020 in their motherland of India to promote their music and shoot various music videos.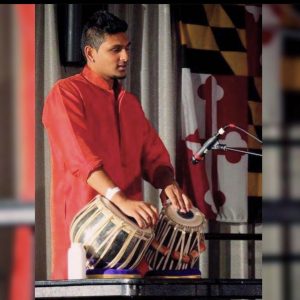 Sambrum is also a Tabla (Indian percussion drum) master, winning multiple National awards and teaching dozens of young students through his Tabla academy. Growing up as part of the Chinmaya Mission community, Sambrum has been performing on stages as a musical act since the tender age of 5. His Tabla and Rap fusion is truly a one of a kind talent that can found on his Instagram and YouTube channels.
As a rising star in this industry, Sambrum is definitely a unique talent to keep your eyes open for. He can be found on all platforms @iamsambrum and on his YouTube channel "UGP: Sambrum & Rohiit".