A new record label has emerged with a mission to bring the world the vibrant sounds of Amapiano and Afrobeat music. Afroritmo YHV Records is dedicated to promoting and elevating the rising genre, which blends elements of African house, jazz, and traditional African music.
The label is headed by a team of experienced music industry professionals and is committed to discovering and nurturing new talent, as well as working with established artists to bring their music to new audiences. With its roots firmly planted in the rich cultural heritage of South Africa, Afroritmo YHV Records aims to showcase the diversity and creativity of Amapiano music, both locally and globally.
"Amapiano music is a powerful and exciting genre that is taking the world by storm," said Yopi Handi, CEO of Afroritmo YHV Records. "We are thrilled to be launching this label and to have the opportunity to work with some of the most talented artists in the Amapiano and Afrobeat scene. Our goal is to promote and celebrate this genre, to bring it to new audiences, and to give a platform to the artists who are pushing the boundaries of what is possible in music."
We've gotten to this point thanks to some of our talented roasters, including DalasMdalangwane, Gflow, Lacks, Tklee, Lady B, Roc – king, and others.
Afroritmo YHV Records has already signed a number of promising artists and has a full slate of releases planned for the coming months. The label's first release is a compilation album, "Amapiano Afroritmo", which showcases the diversity and energy of the genre, featuring some of the biggest promising artists in Amapiano music.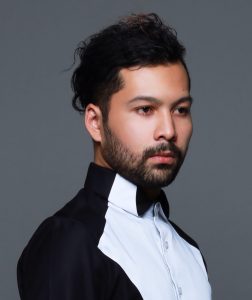 Feel the Rhythm of Africa: Afroritmo YHV Records
For more information on Afroritmo YHV Records and its mission, please visit the label's official website or follow them on social media:
Email: afroritmo.yhvrecords@gmail.com