It wasn't until Ryan Samuel Adams found his beautiful muse that he had truly started to excel in music. You can hear the definitive and stark difference between old SoundCloud, Datpiff, or Bandcamp tracks performed by what was then called "Dj Quizz & T.H.E. Honoroll". When the smooth-talking star-in-waiting Radmila burst into the 30 year old Wyoming natives life it was just a matter of time before a fire would be ignited.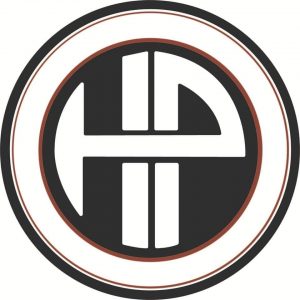 Born in the war-torn country of Russia, MÍla Rose brings an electric taste and selective ear to the creative process of "T.H.E. Honoroll", a production duo consisting of herself and her husband, Ryan (or as he's known artistically "3NAM3S"). Creating everything from scratch, distorted samples, or ambient sounds around them, this betrothed ensemble is poised to catch your ear with one of their many tracks in their streaming catalogue. One of our personal favorites, and one that has been getting a lot of exposure lately, is the 2020 summer dance track "Dreams" produced by Ryze Music.
This infectious track has everything to remind us of warmer times, brighter days, and sunny dispositions; all while using clever double entendres to pay homage to that significant other we have in our minds that would "check every box" on our lists for a perfect spouse. Another unique and totally awesome track is one titled "I Know". This is the first song that you hear Mila's voice on, and boy, that girl gives us goosebumps. With lines like "they ask us how we did it, and I just say we sh!tted/ on every little b!tch that didn't see the vision/ now the same people who said we'd never make it/ are tryin' to eat my pie when they didn't even bake it" we promise you'll have to rewind a couple times to fully catch all the hidden gems. Check out "Dreams", "I Know" and other tracks from T.H.E. Honoroll on all major platforms, and follow them on Instagram @thehonoroll. Don't forget to subscribe to the #dreamslist hashtag! Check out other Wyoming artists at "All Around Underground Radio" on zeno.fm to get a taste of what the Cowboy State has to offer across all genres.