Jamelvitch is a new artist from Ivory Coast, living in the United States. He's just released his first EP on Diamond Inc and Bekoin Prod record labels, and it is available on every streaming platform.
The EP is called Noushi Love, and it contains five songs in total: two in English, and three in French. The songs were mixed and mastered at the Diamond Inc Studios by Yann Di Lossano and A.J Mendez. The EP also features Emmanuel Salewon playing saxophone on multiple songs, Christian Pacode playing Guitar on "Cherie Coco", and Jamelvitch's wife Ivory Channell singing backup vocals on "I Beg"
In the liner notes, Jamelvitch has included a short statement about his influences: "This album was inspired by the music I grew up with, I like to call myself a Chameleon because I can adapt my music according to a variety of genre but I mostly got influenced by Afrobeats, Dancehall and Ivorian music such as Coupe Decalé and Zouglou. I believe that music is a major tool to unite people. So "Noushi Love" is not only the name of this album, but it is also a new music genre and I hope all the listeners will be able to find a bit of themselves in it.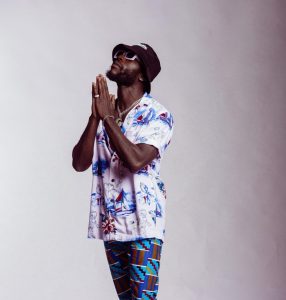 In an interview, Jamelvitch spoke about how he got into music, how he is planning to pursue his career in music, and more. This is an excerpt from the interview, and it has been edited and condensed for clarity.
Jamelvitch's first concert was on December 3rd, 2022. He opened for popular Ivorian artist Safarel Obiang in 2019 in Dallas, TX. And recently released his first music video of 2023 "Le Son Est Doux" on YouTube:
ABOUT JAMELVITCH
Jamelvitch is an artist from Ivory Coast, a French-speaking country in West Africa. He was raised in Ivory Coast and moved to the United States in 2014 to study at the University of Central Oklahoma in Edmond, OK. He has a bachelor of science in Statistics and a master's degree in Business Administration.
He currently lives in Oklahoma City, OK.
For more about this Music click on the link below!!!
EP Link: https://open.spotify.com/album/1jWor6Ly8rptmv6FT9su9j?si=Jl0wMSY5TTS2MbPBanTLAQ
He recently released his first music video of 2023 "Le Son Est Doux" on YouTube: https://youtu.be/Wb5aQOyrWUg