Yung Khaly is an independent hip-hop artist from Canada he was born in Kitimat BC he moved around a lot and began experimenting with drugs. His life became a huge challenge after his parents split up
Yung Khaly began to freestyle for fun but deep down inside he wanted to go big with it. Yung khaly began making music in 2019. He stated xxxtentacion and Gucci Mane inspired home to make music. Yung Khaly wants to prove others wrong with his success. He wants his fans to know that you can do whatever you want no matter who doesn't like it.
Yung Khaly is constantly working all the time in the studio. His biggest accomplishment as a musician is being known on google. Yung Khaly looks forward to working with artists like Trippie Redd and others.
He stated he has a new track coming out but no date has been set to drop "The World Is Ours" Featuring 38 Goblin of Buck Town Entertainment.
A day inside Yung Khaly shoes, he wakes up at 5:30 am for work, gets home at 3:40 pm, showers, braids his hair, and goes in the studio, smoke and makes music and promotes himself on social media, some days he games for content for his label "gamers platinum kid gaming"
Yung Khaly wants his audience to know he is just trying to achieve his goals to prove himself. He wants to help the poor people around the world and give hope before he leaves this world.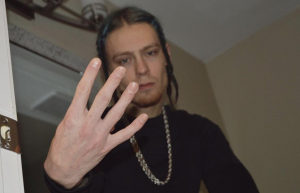 You can follow Yung Khaly on Instagram.