Australian producer Ponymeadow's first release, "Need Your Love", is a catchy, melodic tune featuring vibrant female vocals, a driving beat, and a huge breakdown and drop that are sure to make it a dance floor hit.
Ponymeadow played bass in punk and grunge bands for over a decade in Sydney and New York and has since turned her hand to creating energetic progressive house music with trance elements.
The track's sophisticated arrangement and use of evolving synths and arpeggiation is reminiscent of artists like Grum and Genix from the Anjunabeats label, but also clearly draws inspiration from more commercial house and pop genres.
The powerful and dynamic house vocals add the perfect balance between darkness and light, inviting the listener to sing along while also being immersed in an atmospheric soundscape that takes them on a journey.
With lyrics like, "Losing control but I can't let you go, oh I need your love", the track captures the feeling of a passionate but troubled romance that is as joyous as it is complicated.
Since its release on February 25th 2022, "Need Your Love" has been featured on numerous Spotify playlists by notable playlisters such as Future House Cloud, JHN Music, Inmersive Sounds and Greesha, with more to come.
When I spoke to Ponymeadow, she was excited that easing COVID-19 restrictions in Sydney, Australia, meant the return of nightclubs and dancing, boding well for "Need Your Love's" exposure in her hometown. With its universally catchy vibes, the track is also sure to do well globally.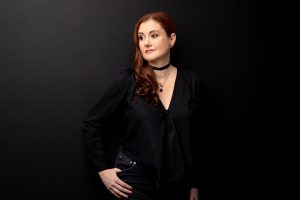 I'll be keeping an ear out for Ponymeadow's future releases and was excited to learn that her next single will be forthcoming in Spring 2022 (northern hemisphere) and Fall 2022 (southern hemisphere).
Make sure to follow Ponymeadow on Spotify, Tidal and Apple Music, as well as Instagram and Facebook. You can also download the extended version of the track for free via her SoundCloud profile and access her DJ mixes.
Spotify | Tidal | Apple Music | Instagram | Facebook | SoundCloud