Music
Exclusive: DJ CJRY to release his EP 'Fanatic' on 20th of August
Jukebox Times is today sharing an exclusive piece of news about DJ CJRY. He is going to release his new EP titled 'Fanatic' on the 20th of August! We got an exclusive sneak peek (or should we say sneak listen?) to his tracks titled "Fanatic" and "Tribal Rave." Both tracks are riveting and stunning!
"Fanatic" is captivating with stunning drops and amazing progression. The melodic overtones are subtly arranged with unique sound patches which make us engrossed in it for a long time. On the other hand, "Tribal Rave" starts with a phenomenal intro and super catchy arrangement. The rhythm is invigorating with a unique sound structure.
Overall the tracks have super powerful transitions and impressive beats. Truly, DJ CJRY's EP is going to be a remarkable musical extravaganza. Keep an eye on his official social media for future announcements about the EP.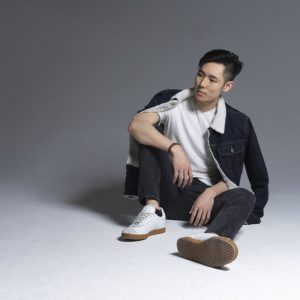 His music definitely sounds distinct and it seems he has a lot to offer! And we are pretty sure music lovers would be awaiting future releases from the artist.
Fanatic will be released on the 20th of August. 
About the artist: Taiwanese DJ CJRY makes powerful and dynamic big-room house music with undeniably catchy melodies. Born WeiChieh Chu, he was a classically-trained pianist in music school, who decided to jump into electronic dance music after his first Arcadia Spectacular festival. He was ultimately inspired while Showtek was performing, and is now prepared to share this passion for driving people wild on the dancefloor himself and bringing fun and energetic music to the masses. He is currently developing new material in the studio lab which will take his DJ sets to an even higher level, and is preparing for the impact of his own massive sound on many stages around the world.
Follow the artist for updates about future releases:
Instagram | SoundCloud | Facebook | YouTube