Music has the power to bring joy and creativity to people of all ages, and with the rise of digital technology, creating music has become easier and more accessible than ever before. In recent years, there has been a growing demand for software that allows children to explore their musical talents and express their creativity in new and exciting ways. One software that has been leading the charge in this area is eJay.
Dance eJay for Schools – Home Edition is a music creation software that is designed specifically for children. It features a simple and intuitive interface that makes it easy for kids to create their own music, even if they have no prior experience with music production. With a range of tools and features, eJay allows children to experiment with different sounds, beats, and melodies, and create their own unique compositions.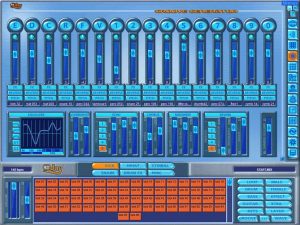 One of the standout features of Dance eJay for Schools is its extensive library of sound samples and loops. This library contains a wide variety of sounds and instruments, ranging from drums and percussion to keyboards and guitars. Children can mix and match these samples and loops to create their own unique tracks or use them as a starting point for their own compositions.
In addition to its library of samples and loops, Dance eJay for Schools also includes a range of tools for editing and arranging music. Children can use these tools to adjust the tempo, pitch, and volume of their tracks, as well as add effects like reverb and distortion. They can also use eJay's built-in sequencer to create complex rhythms and melodies or record their own vocals and instruments using a microphone.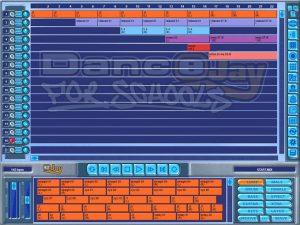 Features of Dance eJay for Schools:
•

48-track sound mixer in Hi-Fi stereo quality.

•

More than 3,500 royalty-free dance, club and lounge samples.

•

Easy to use with full drag & drop support.

•

Groove Generator – digital drum machine for creating your own beat patterns.

•

Hyper Generator – synthesizer with filter, echo and distortion effects.

•

Extensive FX Studio for editing samples.

•

Time Stretcher for altering the tempo of samples without changing the pitch.

•

Equalizer, booster and audio mixer for each track.

•

Vocoder – give your samples a synthesized effect.

•

Voice Generator – create your own robot voices and cool vocal FX samples.

•

Record your own samples and voices using a microphone (full duplex recording).

•

Import samples in MP3 or WAV format.

•

Export your mix as a WAV file.

•

Student Guide in .PDF format.

•

Music Animator – with Save to Mix and AVI video file export.
Overall, eJay is an excellent software for children who are interested in creating music. It provides a fun and engaging platform for kids to explore their musical talents and express their creativity, while also teaching them important skills like composition, arrangement, and audio production. Whether you're a parent, teacher, or music enthusiast, eJay is definitely worth checking out if you're looking for a way to introduce children to the world of music production.