Jukebox Times is today featuring a new single by artist Ricky Fame. It is titled "No Strings Attached" and features artists Skinny OG and Aye Louis. The single is riveting with exquisite beats and melody. The delivery by Ricky Fame is the main asset of the single. He sounds distinct and does a powerful wordplay with a passionate delivery. The melodic tones are marvellous and will definitely stay on the listener's mind for a long time. The sound patches are unique with a wonderful arrangement to balance the overall music.
Overall, it is a captivating single which is from his new debut album
Primetime.
The album comprises tracks like My Time, Action and many more riveting songs!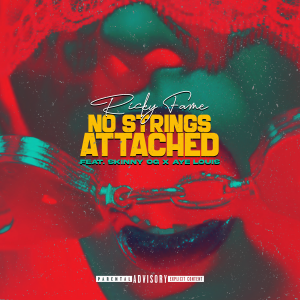 The single is produced by Sahara.
About the author: Born and raised in Fort Lauderdale Florida, Ricky Fame is no stranger to diversity and it shows in his music. South Florida, a known melting pot, has exposed Ricky to numerous cultures, music, art, and more. The Haitian-American savant, has always been a sponge for anything creative and now he's putting that to use by giving his first passion, music, his attention once again after almost a decade of honing his skills in filmmaking, photography, and graphic design.