October 2021 – Artist Joe Fox has the ability to totally redefine the boundaries of great indie rock music, and Haze is a perfect example of what he can accomplish with his vision and undying blend of creative excellence and good production value.
The song stands out as a very energetic and lively piece of music, with something to offer to a very broad audience. In other words, you don't need to be a indie music fan to really appreciate this, since it has a broad and dynamic sound with a diverse flow. The hypnotic atmosphere is characterized by the expert use of various instruments, including drums and guitars, not to mention the wonderful vocal parts. What the song talks about thus almost takes a back seat, thanks to the incredible appeal of the instruments. This does not mean that the text is not beautiful, on the contrary, it is really very interesting, because it has a personal touch that adds a very authentic flavor to this piece.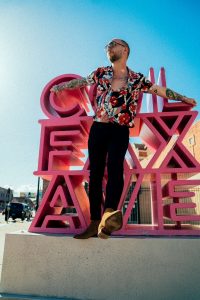 Find out more about Haze and listen to Joe Fox's music on the web.