Meet the New Jersey entrepreneur and marketing genius, Son Of Mars. He has been consistently behind the scenes pushing new heights to some of the largest names on social media. Mars began his industry rise dating back to Atlanta in 2019. He was a major key member of the record label F.O.G Records and their flagship artists King Staczz and Tre Fuego, the brother rap duo.
Mars was influential to the development of several artists on the label, along with helping guide and support careers of artists like DC The Don, Black Mayo, and more. Mars who gives credit to his brother Nick Smith, as teaching him the music industry from the inside out.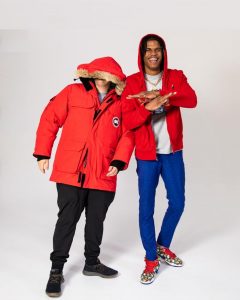 After attending the University of Rochester and being an active member of their basketball team in 2020, Mars quickly turned his attention to becoming an active part of the music industry. Coordinating and Tour Managing several international tour's / events, with such artists as King Staczz, Black Mayo, 24Hrs, and DC The Don, around the world. Trinidad's own Son of Mars has been waiting for this moment since he first started releasing music in 2018. Mars recalls music being in his life at an early age, he talks about classmates drumming out beats on the lunch table and how he developed his wordplay in real time during grade school. By nineteen-years-old, he picked up guitar before eventually learning keyboard. Mars is preparing to launch his new marketing firm with friend and business partner Nick Smith, with a new home office based in Las Vegas, NV.
Q. Where are you from and how was life growing up?
I grew up all over the world, my mom was a computer engineer. I lived from Trinidad to the US and everything in between, but I call Atlanta & New Jersey home.
Q. How did the name Son Of Mars come to be?
Son Of Mars comes from my obsession with Greek Mythology as I was growing up. Mars, the Blood Red Planet almost always reminded me of Trinidad where I grew up. It reminds me that I will always be a Son of my country and It just stuck with me over the years. But the full aka is Stephon Son Of Mars. Lol!
Q. What entrepreneur inspired you the most?
Gucci Mane, watching him build 1017 as a black man and watching his movement rise in the early 2000s was a huge impact on me. I just love his attitude and drive to bring him and those around him up to his level. Despite setbacks that we all have in life including him, he definitely is someone I look up to in the business world.
Q.
What kind of support do you get from your hometown/state?
I get a lot of support in every city I've lived in. From Trinidad to Atlanta, and now Las Vegas. I got friends and family every place I go because I get the same love I give to everyone.
Q. If you weren't a business owner, what would you be doing right now?
Probably still involved with basketball or doing some computer technician job like I did years ago until I escaped that mindset.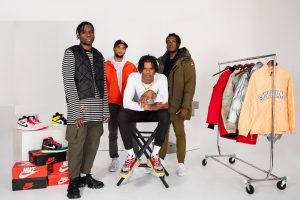 Q. What really makes you stand out and different from other marketers/managers?
I know what I'm talking about. Lol and I've failed more time's than anyone else at it, so I know what to look for and how to avoid certain pitfalls. I only work with people I truly believe in also, I can't be bought or forced to do anything I don't want too. I have enough clients under my brand that I support, so I have the freedom to work with people I want to work with.
Q. What was the real turning point for your business and when did you realize you could really do this?
Probably when I made my first $20,000 off 1 Campaign. At that time, I was like holy shit, the world we live in is real.
For more details visit: www.son-of-mars.com
Instagram | Facebook | Twitter | Apple Music | SoundCloud