Jukebox Times is today featuring the new album by artist Flair. It is titled Revenge 2 and comprises tracks titled Shine 4 Ever, Handling Business, Top Floor, Wow and many more riveting songs. Shine 4 Ever starts with intriguing samples and vocal patches. After that Flair delivers a breathtaking performance through his voice. The composition and its arrangement slither superbly. Whereas, Handling Business is an amazing track with subtle melodic tones. Top Floor another distinct number from the album is a whirlwind of nuances consisting of Flair's super smooth delivery and powerful flow.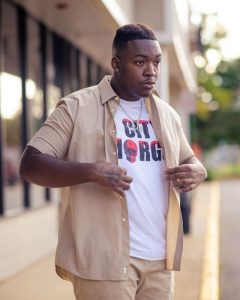 Overall, Revenge 2 is quite different compared to his previous album Revenge. However, that signature delivery style of Flair is consistent and keeps us engrossed in each track! Flair fans would love this album and music lovers would definitely await future releases.
The album is currently streaming on all major music streaming services.
About the artist: The self-proclaimed 'Voice of Virginia' has been making his mark since early 2020 with the release of three projects and an onslaught of videos and singles. Flair's music uses melody, gloomy humor, and bravado to translate emotional pain and past trauma. This young talent is sure to be next on your speakers.
Follow the artist on his official social media for updates about future releases: